The easiest way to elevate your outfit without putting a lot of effort or money into it is by using patches. They come in various shapes and sizes and are the perfect accessory to jazz up a boring jacket. However, all patch sizes are not well suited for all types of jackets, so let's figure out how to pick the correct patch size for your jacket.
In the world of fashion, patches have made a remarkable comeback, adorning jackets, vests, and various other clothing items. These patches not only serve as a form of self-expression but also add a touch of individuality to one's attire.
Choosing the ideal patch size for your jacket is not as simple as it may seem. It involves careful consideration of various factors to ensure that the patches complement your style and the overall aesthetic of your outfit. In this article, we'll explore the factors that help you select the perfect patch sizes for your jackets.
Key Considerations for Choosing the Perfect Patch Sizes for Your Jackets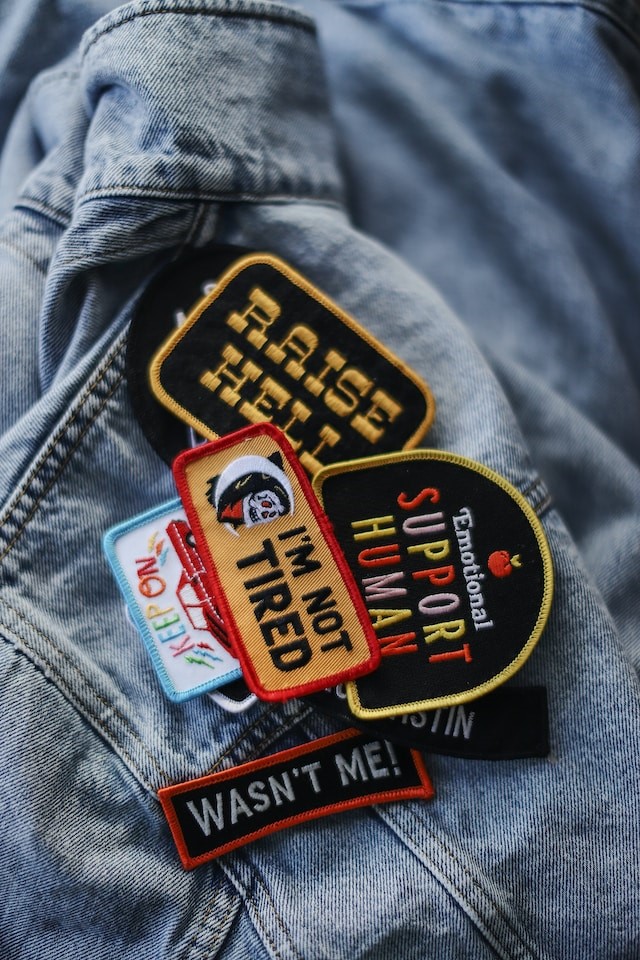 1. Style and Size of Your Jacket
Before diving into the specifics of patch sizes, it's essential to consider the style and size of your jacket. Different jackets have varying amounts of available space for patches, and this should be the starting point of your decision-making process. For example, a denim jacket provides more space for patches than a bomber jacket due to its larger surface area.
Ensure that the patch doesn't overpower the jacket or appear too small. A patch that is too large can make your jacket look cluttered, while one that's too small may go unnoticed. Aim for a size that harmonizes with the proportions of your jacket. If you're ordering a ready-made patch online, remember to check the patch size chart to know the exact measurement of your patch.
2. Placement on the Jacket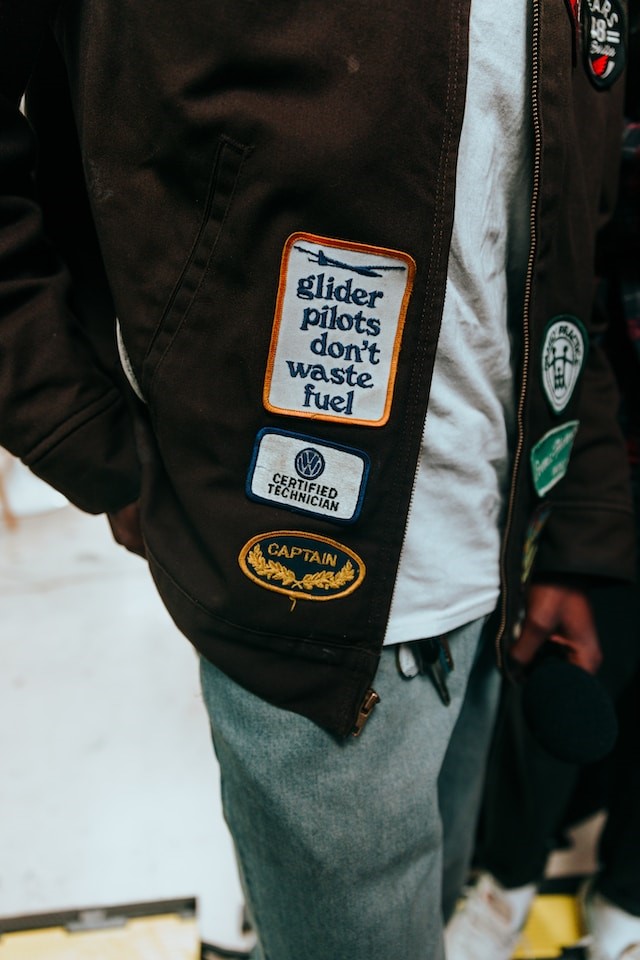 Patch placement is crucial for achieving the desired aesthetic. Popular locations for patches include the back, front chest, sleeves, and even the collar. The chosen spot can influence the ideal patch size.
For instance, larger patches may work well on the back of a jacket, while smaller ones can enhance the chest or sleeves. Keep in mind that the placement of patches should be balanced and visually appealing. Ensure that the patches don't overlap or crowd each other if you plan to add multiple patches to your jacket.
If you're not yet sure where to place the patch and want something that'll go well no matter where you choose to place it, opt for a standard patch size. Standard patch sizes tend to be between 3″ and 5″ and create a seamless look no matter where you place it.
3. Your Personal Style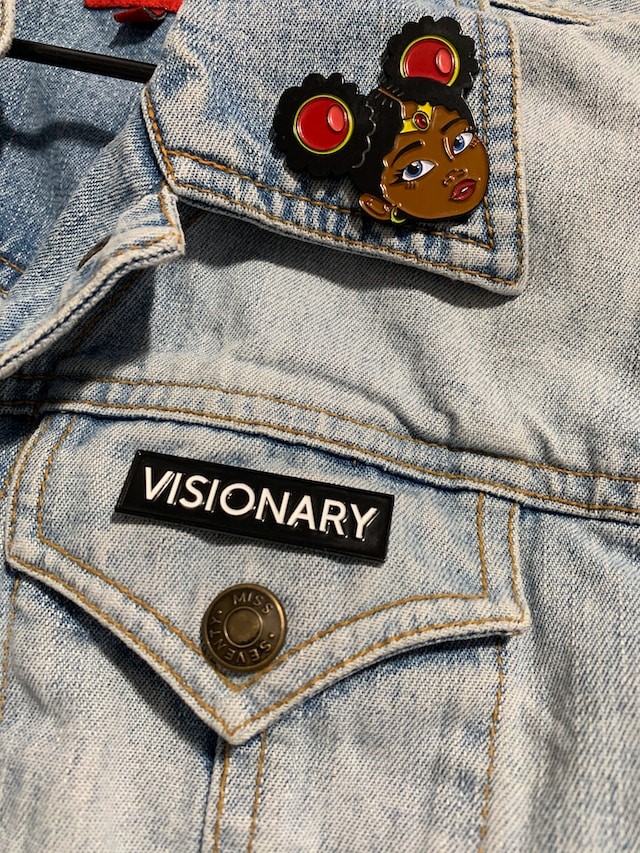 Your personal style and the message you want to convey play a significant role in determining the perfect patch sizes for you.
If you prefer a subtle and understated look, smaller patches with intricate designs or subtle messages may be more suitable. Conversely, if you want to make a bold statement or showcase a particular brand or logo, larger patches might be the way to go.
Consider the story you want your jacket to tell. Do you want it to reflect your hobbies, interests, or affiliations? The patch size should align with the narrative you're creating through your clothing.
4. Occasion and Versatility
Consider the occasions and settings where you intend to wear your jacket. If you want a versatile piece that can be worn casually and formally, opt for smaller patches or ones that are easy to remove. Smaller patch sizes allow you to switch up the jacket's style without committing to a particular look.
On the other hand, if you're customizing a jacket for a specific event or purpose, larger patches may be more appropriate. These can serve as a focal point, grabbing attention and adding a unique touch to your outfit.
Additionally, think about the versatility of the jacket. If you want a jacket that can be worn in various settings, choosing a patch size that strikes a balance between boldness and subtlety is essential.
5. Patch Design and Detail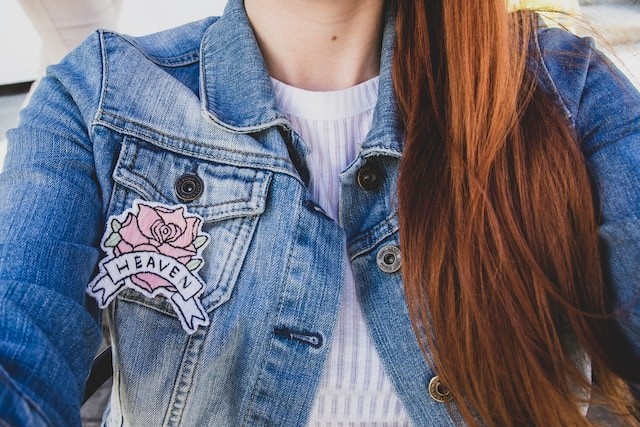 The complexity and level of detail in your patch design will also influence the ideal size. If your patch features intricate artwork, fine lettering, or small details, a larger patch size may be necessary to ensure that these details are visible and not lost when the patch is applied.
Conversely, simple and bold designs can be effectively conveyed through smaller patches. Minimalistic patches are often chosen to maintain a clean and understated aesthetic.
6. Practical Considerations
While aesthetics are important, practical considerations should not be overlooked. Ensure that the patch size does not hinder your ability to wear or move comfortably in the jacket. Large patches on sleeves, for example, might restrict arm movement. Moreover, consider the weight of the patches, as overly heavy ones can cause the jacket to sag or lose its shape over time.
7. DIY vs. Professional Application
Lastly, consider whether you will be applying the patches yourself or having them professionally done. If you are DIY-ing, ensure that the patch sizes are manageable and that you have the necessary skills and tools for proper placement. Professional application can provide a polished look, ensuring that the patch fulfills its desired purpose.
Wrapping Up
Selecting the ideal patch sizes for your jackets involves a thoughtful consideration of various factors. Your jacket's style, personal style, patch placement, shape, occasion, color coordination, body proportions, application method, and visual balance all play important roles in making the right choice. Ultimately, the perfect patch size is one that not only enhances your jacket's appearance but also tells a story that resonates with you.
If you've still not hopped onto the bandwagon of using fashion patches to elevate your jackets, what are you waiting for? It's time to add some personality to your clothing, and if you're looking for a supplier of patches that values quality, go no further and place your order with Anything Chenille. We are a leading supplier of custom letterman jacket patches and promise to produce high-quality patches that are made to your specifications.