Have you been eyeing these letterman jackets for a while but have yet to get one because you need to know how to customize them? Personalizing your varsity jacket can be a fun and creative task, but with extensive options to choose from, it can get overwhelming. So, let's explore some letterman jacket patches ideas that you can easily tailor to your taste.
Letterman jackets have been frequently connected with academic success and school spirit. Previously, these patches were awarded to students who excelled in sports or academics. However, over time, letterman patches have evolved beyond the confines of the student body.
When you're personalizing your letterman jacket, there are two details to keep in mind. Firstly, the design of the patches should reflect you as a person and symbolize your interests and achievements. And secondly, the patch placement on letterman jacket. The position of your patches determines whether the final look will be classy and sleek or chaotic and colorful.
Let's take a look at some innovative letterman jacket patches ideas to spark your creativity and celebrate your accomplishments, passions, and personal style.
5 Innovative Letterman Jacket Patches Ideas That Match Your Style
1. Personal Information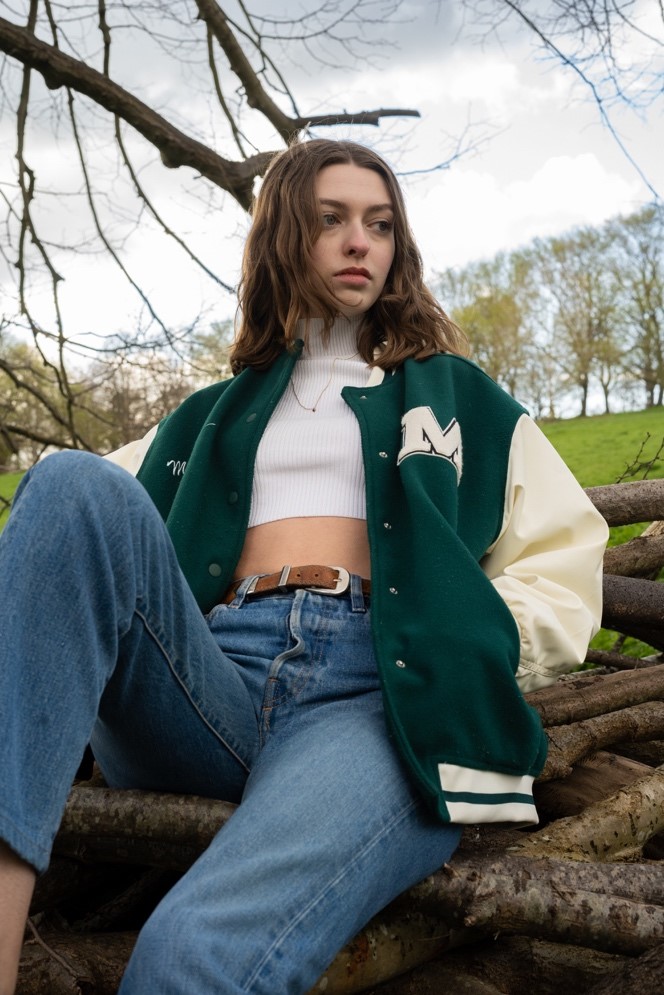 The first step to personalizing your letterman jacket is adding an element that makes it exclusively yours. Add a large patch with your initial or a small cursive patch with your full name embroidered on it. If there is a symbol that describes your personality or holds deep meaning for you, like a lily for your mother's name or a puzzle to describe your complex personality, you could add that as a patch on your jacket.
You could showcase your zodiac sign or your home country's flag as a patch to give it a more personalized touch. When it comes to letterman jacket patches placement, there are no rules, but personal information like names is usually displayed on the front right panel of your jacket. However, you can easily switch places and move those small patches to the sleeves as well.
2. Professional Achievements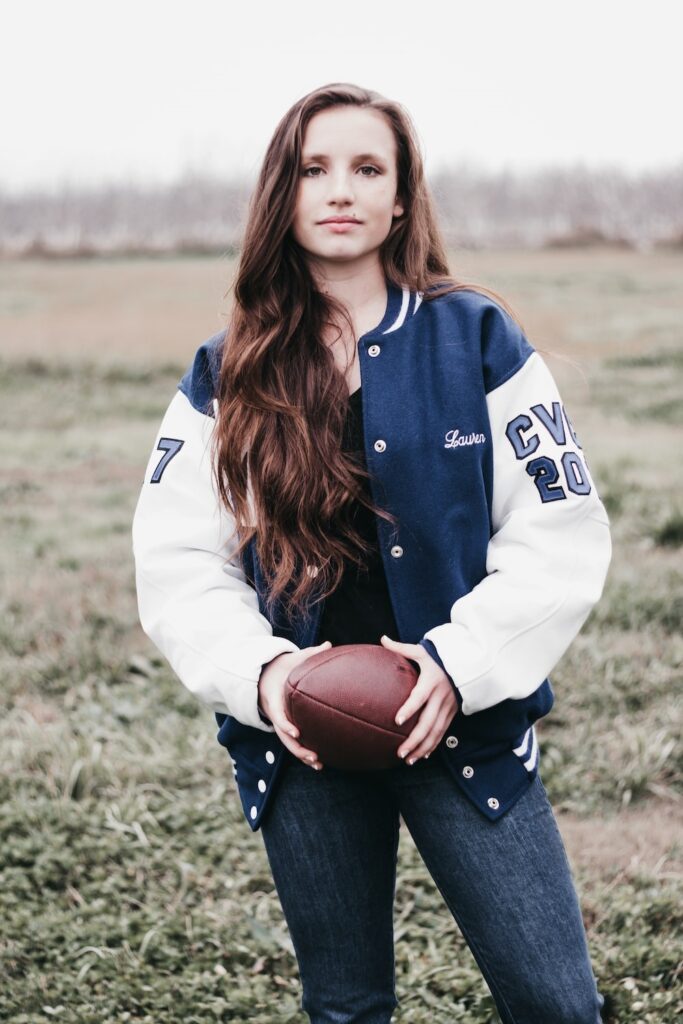 When looking for new letterman jacket patches ideas, look for designs that showcase you as a professional and celebrate your professional achievements. You could design a patch representing your future aspirations and dream career if you're not a professional. It could be a symbol or logo of the field you wish to pursue. Accomplishments are usually displayed on the left side of your chest, right above your heart, but putting a logo on your sleeve also looks stunning.
If you are a medical professional or aspiring to be one someday, you could design a patch with a golden stethoscope or a tiny microscope. You could create a computer chip symbolizing you as a software engineer or musical notes to showcase your dream of being a singer. If you're a dancer, add patches like ballet shoes, and if you are a theatre kid, you could design a patch featuring a mask. The possibilities are endless, and we know your creativity knows no limits.
3. Groups and Community Representation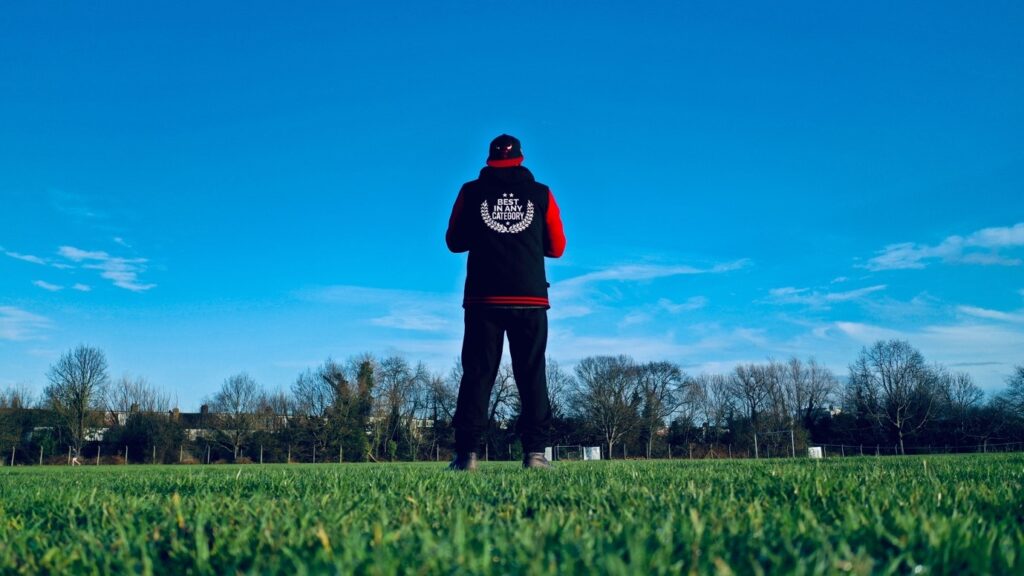 An important area for the placement of patches on letterman jacket is the back of your jacket. The back of a letterman jacket usually consists of patches that reflect team spirit. If you have a favorite team or are a sports team member, include patches commemorating your athletic achievements or passion. If you actively participate in community service or volunteer work, design patches representing the issues you support to highlight your participation.
Remember that the back is there for patches too big for the front or sleeves so that you can incorporate the full name of your team or group here. You can design logos and patches for your book club by embroidering quotes from your favorite book or the name of your book club. If you have a close-knit circle of friends, consider designing a patch to reflect your friendship. It could include initials, symbols, or inside jokes unique to your group.
4. Hobbies and Interests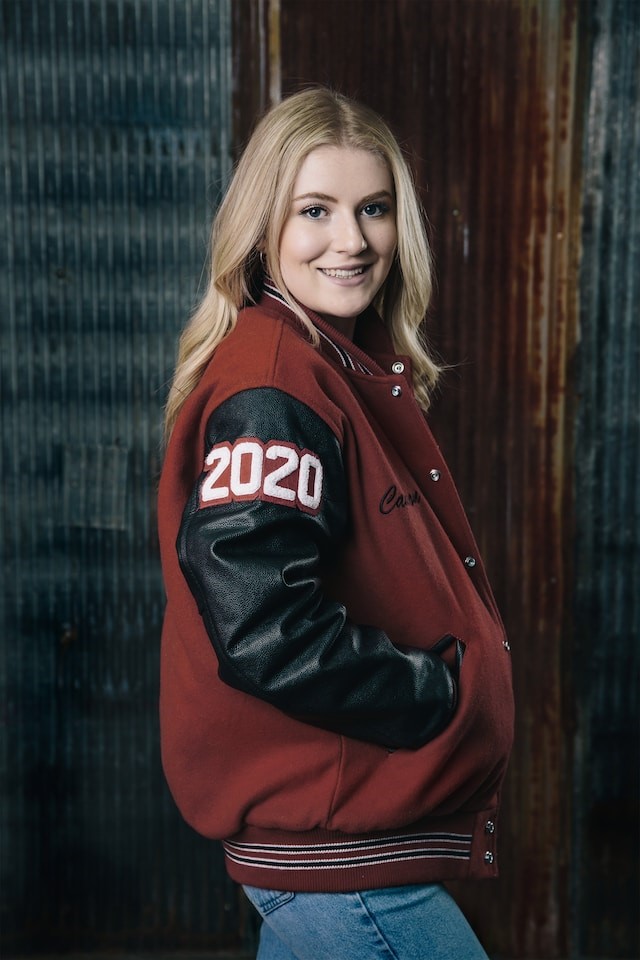 People have a variety of hobbies and interests that describe them outside of their professional lives. Custom letterman patches can be used to express these interests boldly. Music and pop culture enthusiasts could get a guitar, or a tv show character embroidered on their patch. A little fork or an animation of your favorite dish could portray your love for food. You can get old-school images or logos embroidered on your patch if you have a vintage aesthetic.
Some other unique letterman jacket patches ideas include travel patches and multilingual patches. You can design a patch that features places you've visited or intend to visit. Each patch might symbolize a different state or city you've seen, displaying your passion for travel and adventure. Or you could get a tiny suitcase or airplane embroidered. You can show off your linguistic skills gained on these adventures by wearing a patch that depicts a phrase or word in a language you speak or are learning.
5. Humanitarian and Activism Patches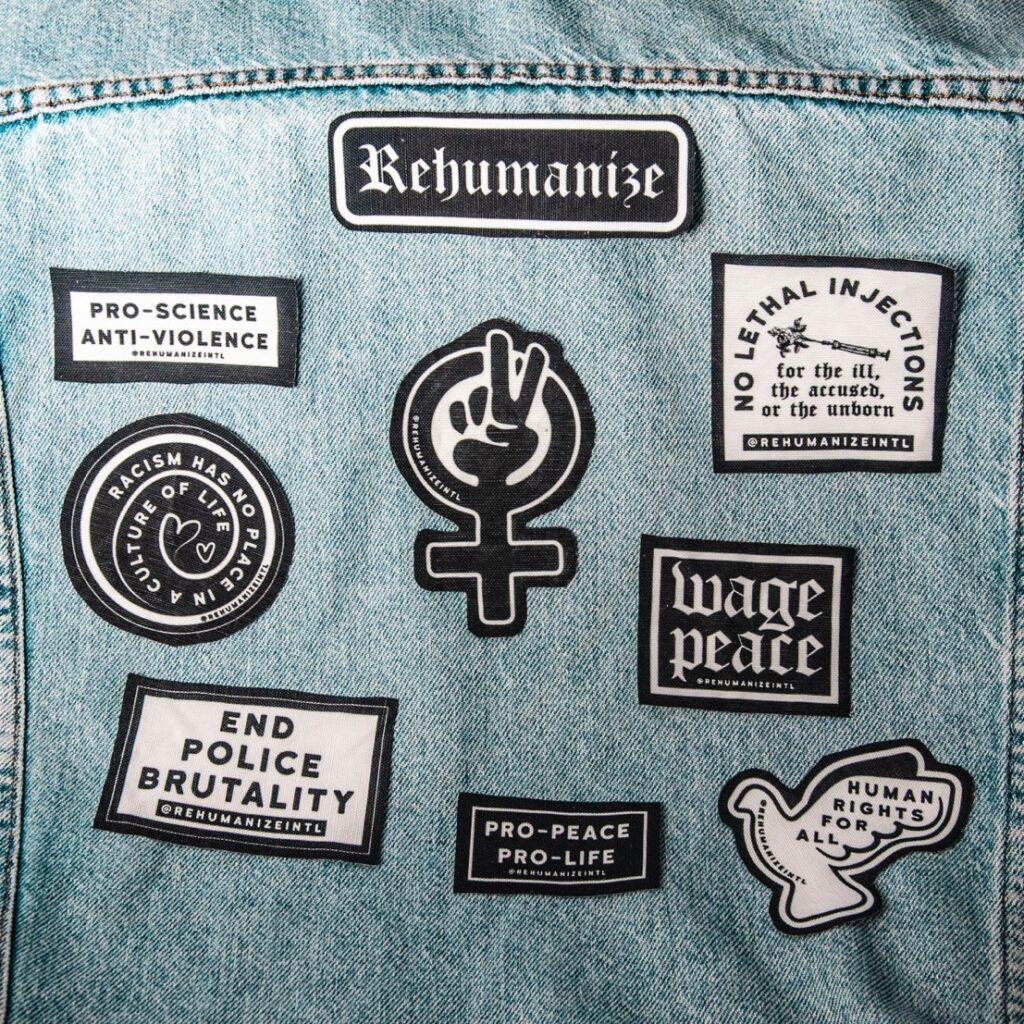 Another great way to customize your letterman jacket is by designing patches that represent organizations and movements supporting a good cause. You can use your letterman jacket as a medium to raise awareness about important causes and social issues. Showcase your love and commitment to the environment by featuring a patch with an eco-friendly symbol or slogan, and show your support towards human rights movements by adding a patch that symbolizes equality, justice, or freedom of speech.
You can create patches representing mental health awareness, such as a green ribbon or a brain icon, or you can create patches highlighting anti-racist themes, such as "Black Lives Matter" or unity and diversity symbols. You can include patches that reflect gender equality and women's empowerment, such as the gender equality sign or feminist iconography. The positioning of these patches depends on the size of your design; however, try covering your sleeves with multiple small such logos.
Conclusion
Letterman patches have grown beyond the bounds of the student body, serving as a platform for individuals to display their accomplishments, passions, and unique style. Whether showing career achievements, hobbies, travel trips, team spirit, or humanitarian issues, these patches represent personality and success.
Remember, letterman jackets patches placement and design is ultimately a question of personal opinion, so feel free to be creative and personalize your jacket to reflect your distinct style and accomplishments. If you have some letterman jacket patches ideas and are looking for a reliable company to bring your vision to life, consider trusting 'Anything Chenille.' We are one of the largest providers of custom letterman jackets nationwide and ensure high-quality jackets tailored to your taste.