The frosty winter winds whispering in our ears and the bustling streets filled with people shivering from the cold act as a reminder and an opportunity to elevate our wardrobe according to our winter needs. That's why we bring you recommendations about the mens winter jacket styles that are in fashion right now.
Winter is one of the best times to delve into the world of sophistication, fashion, and elegance and showcase your style to the entire world. From top-class layered outfits to fashionable men's winter jackets, the cold-weather wardrobe is an excellent way to exude an aura of confidence and style, all wrapped up in the perfect winter jacket.
So, without further ado, let us take you on a journey where warmth meets style. Let us tell you all about the most fashionable men's winter jacket styles of 2023!
The Latest And Hottest Mens Winter Jacket Styles
Stay Ahead of the Fashion Curve with These Mens Winter Jacket Styles
1. All Wool Jackets: Timeless Fashion Statement
In the realm of mens winter jacket styles, the best style that reigns over everything else is that of a wool jacket. All-wool jackets have been in the fashion world for ages, and yet they are one of the few styles that are deemed a timeless fashion statement. No matter the place or the occasion, wool jackets are always a great choice to create a trendsetting style.
Anything Chenille offers a great variety of all-wool jackets. Stitched to perfection with impeccable tailoring and the highest quality fabric, these jackets stand the test of time and fashion. The biggest advantage is the fact that no matter how much the temperature drops, a wool jacket on your back will always keep you warm.
Consider this black all-wool jacket from our collection. It is one of the few pieces of winter wardrobe that is versatile and pairs well with almost every other kind of clothing. Hence, invest in it and satisfy the fashion-conscious gentleman inside you.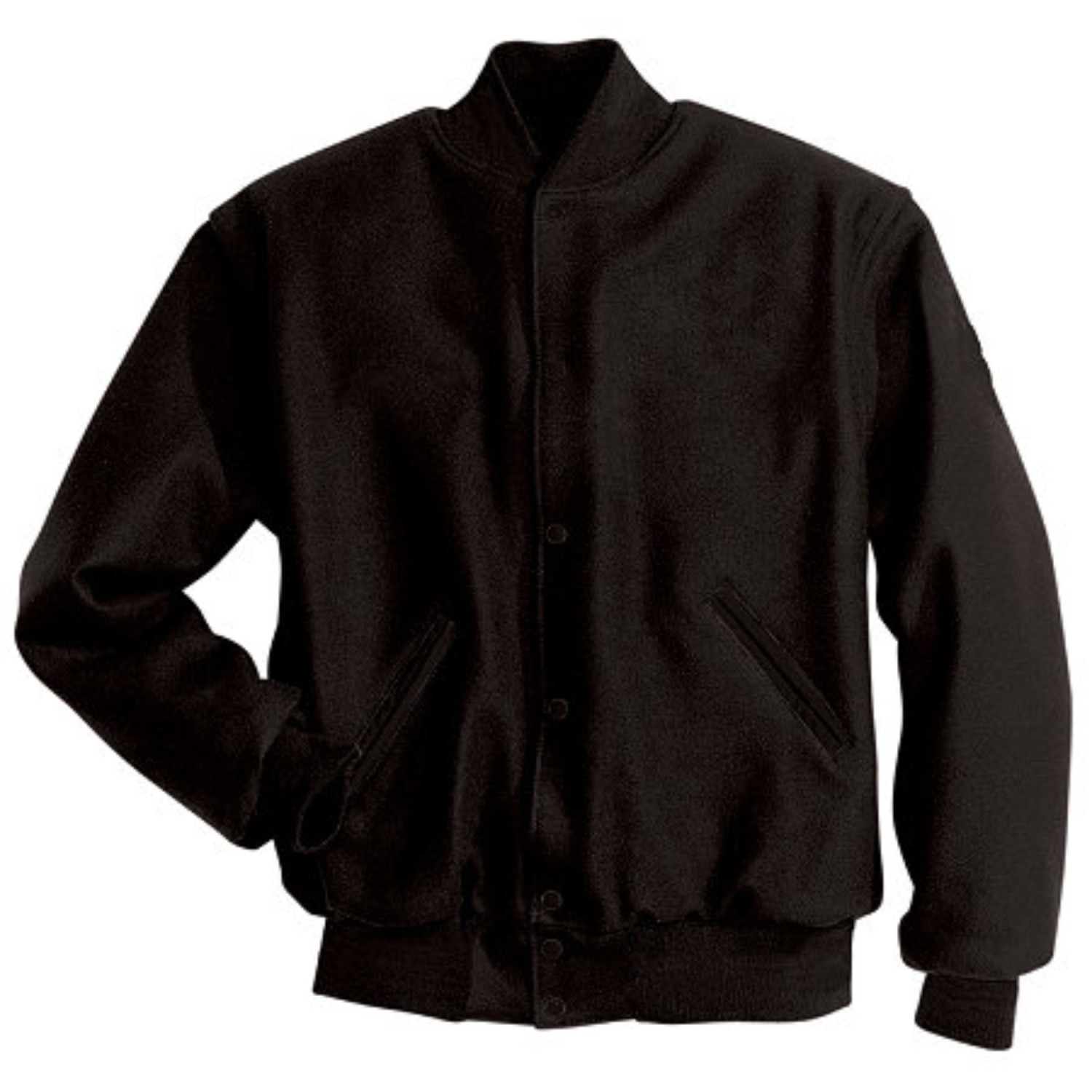 2. Hybrid Wool Jackets To Elevate Your Wardrobe
If you want to take your outfit to the next level with wool, a hybrid jacket would do exactly that. If you are in the mood for casual and relaxed winter wear, you can easily pair this wool jacket with leather sleeves from Anything Chenille with jeans and boots.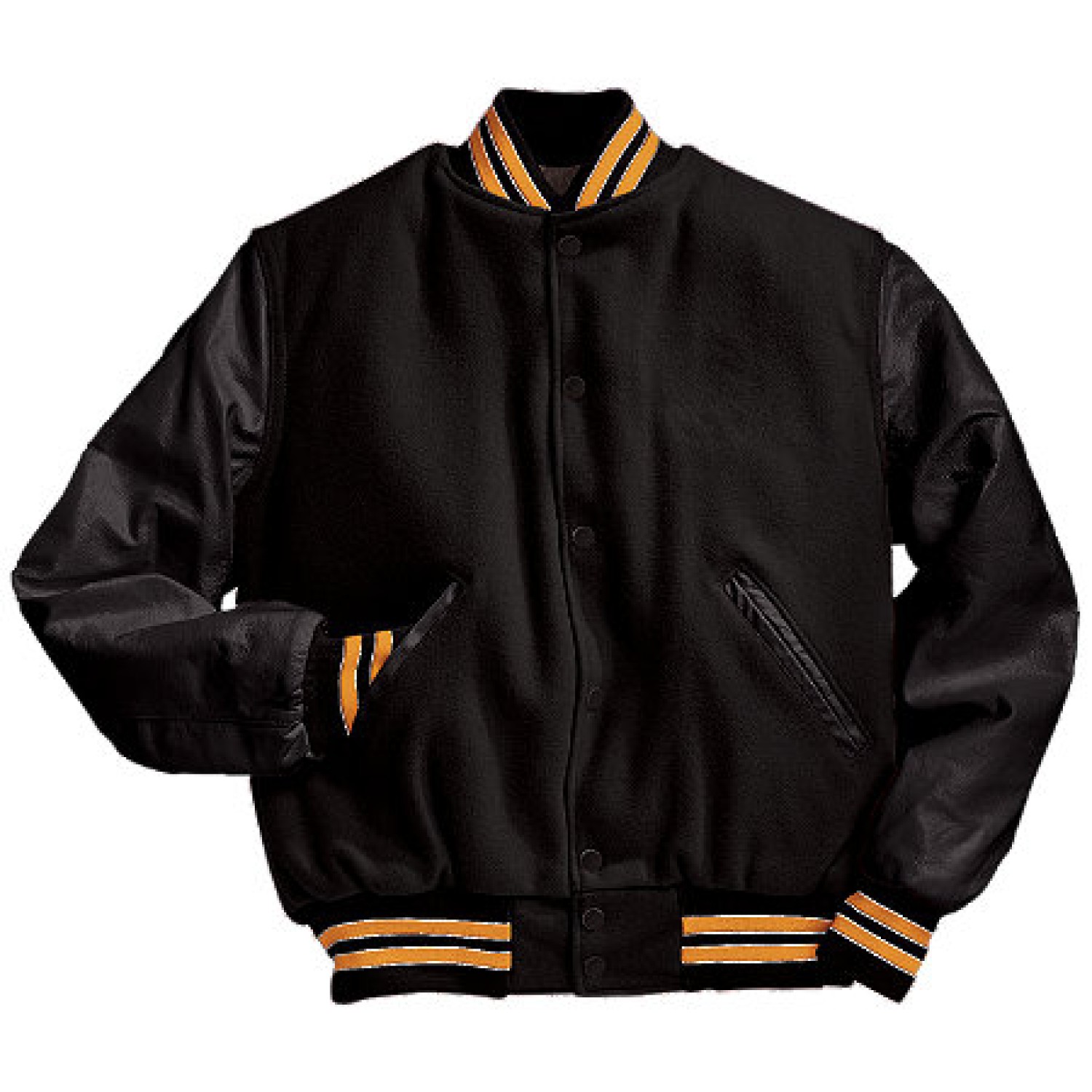 For a more refined ensemble, you can also choose a wool jacket with polymax sleeves from our collection and drape it over a black shirt, tailored trousers, and shoes. The synthetic leather adds a pop of style to your fit and keeps you warm too.
One of the features that distinguish hybrid jackets from other winter jackets styles is the insulation properties of wool combined with leather. It provides unparallel comfort and a luxurious feel.
3. Retro-Inspired Satin Jackets To Take You Back In Time
Among the many mens winter jacket styles, the one that seems the most elegant with a touch of grandeur and luxury is a satin jacket. They are a canvas for self-expression and owning every look you wear. These jackets radiate an air of class and style. And the best part is, even with a luxurious feel, satin jackets are perfect for all events.
Satin jackets effortlessly transition from casual chic to red carpet ready, making them an incredibly versatile wardrobe staple. You can dress up in this navy satin jacket from Anything Chenille by pairing it with cashmere dress pants and leather shoes. Or you can wear it over a plain T-shirt with chinos and Converse. Either way, this jacket style is sure to make heads turn wherever you go.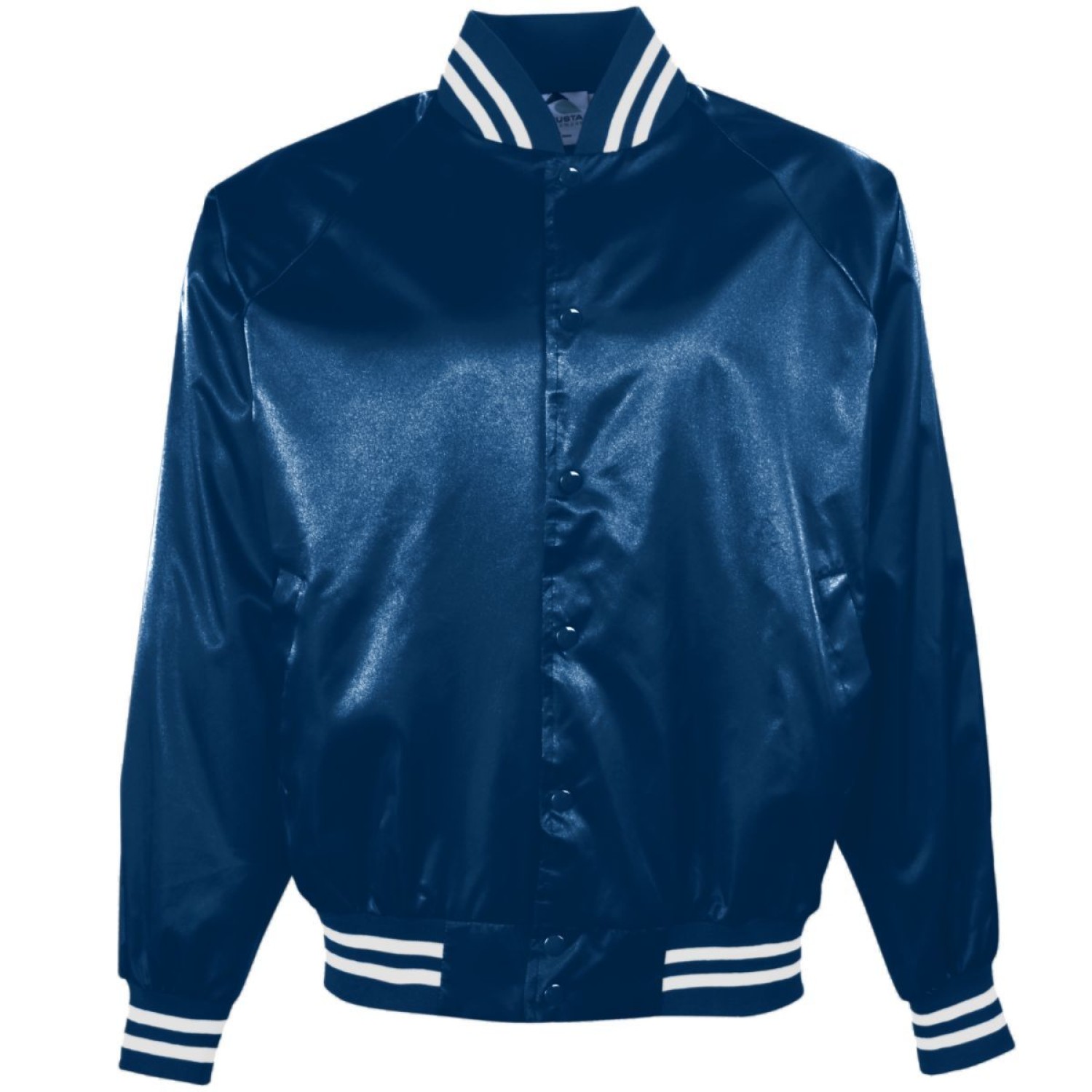 4. Custom Letterman Jackets To Stand Out In The Crowd
Tailored to perfection and crafted exclusively for you, custom letterman jackets are one of the best mens winter jacket styles. These personalized garments have managed to capture and captivate every fashion enthusiast for all the right reasons.
Buying a custom letterman jacket is a surefire way to own and showcase your personal style. It helps you create statement outfits that are all you. On top of that, every stitch and all the details are meticulously crafted to your exact measurements. This ensures a flawless fit that enhances your physique and flatters your unique body shape.
Another reason to fall head over heels for a custom letterman jacket is the opportunity to express your artistic side. From selecting the perfect fabric to choosing intricate embroideries or bespoke patches, it's an expression of your personality and style. And we are here to bring your dream jacket come to life.
5. Youth Jackets That Keep You Warm And Stylish
As we venture deeper into 2023, a jacket style that has emerged and caught the attention of every man is the youth jacket. It proudly claims the spot as one of the top styles for mens winter jacket styles because this edgy design is an improvement on the classic letterman jackets.
To satisfy your inner fashionista, opt for this navy and grey jacket from Anything Chenille. It combines the comfort and everyday design of letterman jackets with the fabulous fashion trends of today. The knitted collar and cuffs, press-stud closure buttons, an inside pocket, and earphone loops bring the design together and create a stylish piece of clothing. Moreover, the exceptional quality and seamless stitching make it one of the most sought-after jackets from our collection of fashionable men's winter jackets.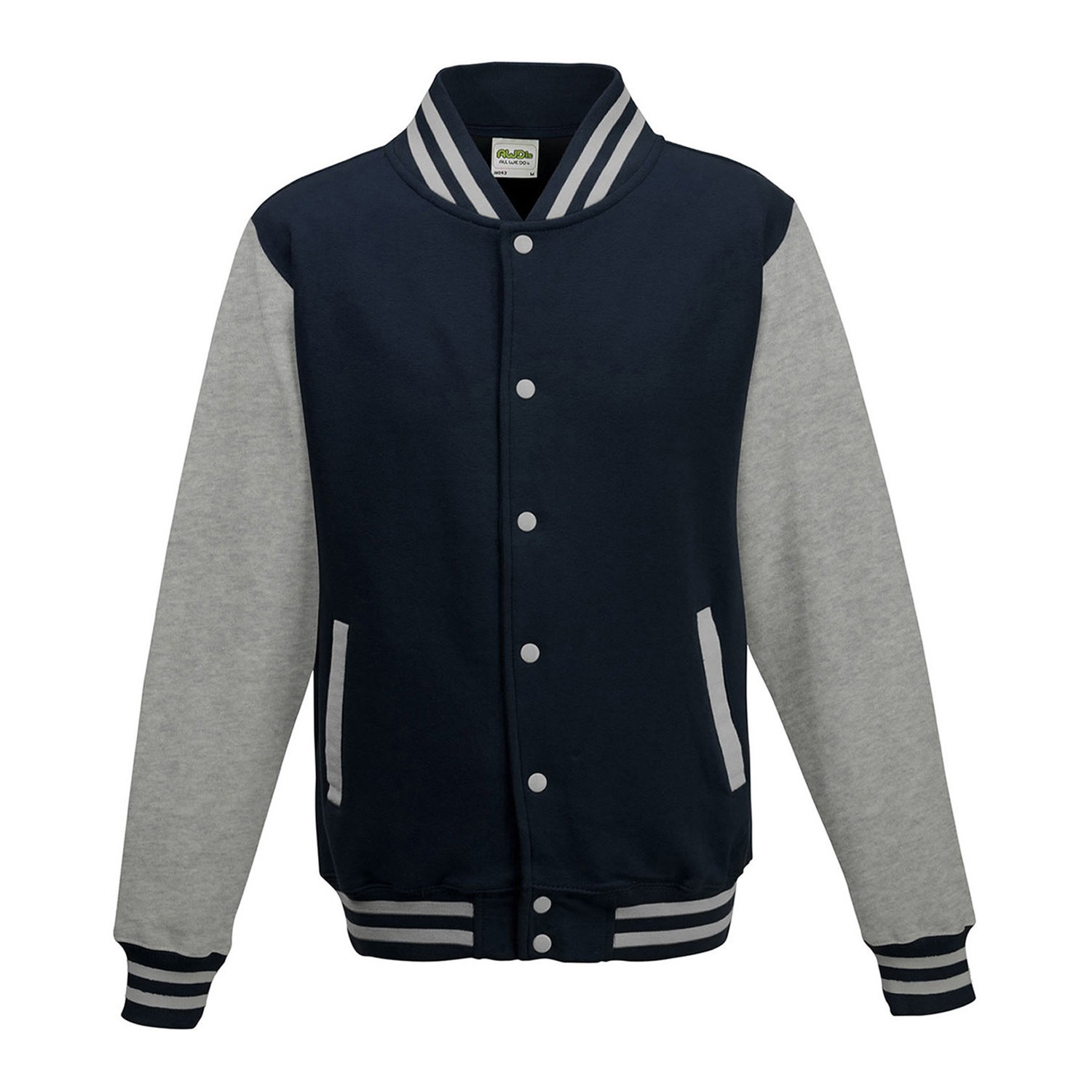 Layering Techniques With These Trendy Winter Jackets
Winter jackets and coats are the perfect ensembles for layering. But not all men understand the art behind this style. Oftentimes, people layer unflattering pieces of clothing together in hopes of making them appear more stylish. That's a mistake you don't want to do. Instead, follow these tips to master the layering techniques and create swoon-worthy outfits.
1. The key to successful layering is to start with a solid base layer. For this, you should choose a lightweight material such as merino wool. This layer will act as a thermal barrier and keep you comfortable all day.
2. Next, you can add insulating layers to protect yourself against chilly winds and the constantly dropping temperature. This can include items like fleece jackets, sweater vests, or quilted vests.
3. The outermost layer is what brings the entire outfit together. For added warmth, comfort, and style, it must be a winter jacket. Choose a jacket that not only suits your style but also provides adequate protection against cold winds, snow, and rain. And voila, you are done!
4. To create a fun outfit, you can experiment with multiple patterns and colors. Layer colors that go well together or go for a monochrome look, the choice is all yours. Just remember to make it visually appealing and fashion-forward.
5. When layering, pay attention to proportions to ensure a balanced and flattering silhouette. For instance, if your outer layer is more voluminous, opt for slimmer-fitting mid-layers to maintain a streamlined look. On the other hand, if your jacket is tailored and sleek, you can experiment with bulkier knits or thicker mid-layers to create interesting contrasts.
Mens Winter Style Tips To Elevate Your Fashion Game
The first tip that you must remember every time you are out buying outfits for your winter wardrobe is to invest in high-quality pieces. You must build your wardrobe with pieces that are timeless classics, such as wool and leather. These garments will not only elevate your style but also last for seasons to come.
You can complete your look by adding accessories that complement your style. Scarves, gloves, beanies, and thermal socks not only provide additional warmth but also add flair and personality to your fit. You can coordinate their colors and textures with your outfit for a more stylish appearance.
It's best to embrace the art of layering, but let your winter jacket be the centerpiece of a fashion-forward and functional winter wardrobe. After all, you don't want to forgo the functionality of a jacket for the style of other garments. Instead, use your jacket to create a stylish ensemble.
Concluding Notes
As the winds become frostier and the temperature drops to zero, various mens winter jacket styles take center stage on the runway. With their tailored fitting, meticulous attention to detail and design, unparalleled versatility, elegance, and style, these jackets have managed to capture everyone's attention. It's time to embrace these styles and show off your fashion sense with the trendsetting jackets from Anything Chenille. Don't wait anymore to unleash your fashion enthusiast, and let these jackets become your fashion identity. We are sure you won't regret choosing us to elevate your winter wardrobe this year!