When it comes to fashion and style, men are least bothered by it. They will own one every day jacket and wear it with every outfit throughout the season. If you are one of these men, you need to upgrade your jacket collection. Luckily, we are here to tell you which jackets you should invest in.
One of the most loved things about winter is the chance to dress up however we want without dying of heat stroke. That means layering up and creating the most fashionable outfit. Men can easily wear t-shirts and layer them up with stylish hoodies, long coats, or jackets. The best way to dress up is to own a few versatile jackets and play around with them to create multiple outfits.
Here's how you can do that.
Best Every day jackets To Create New Outfits
1. Wool Is The New Cool
Since winters are all about chilly winds, late-night hangouts, and bonfires, wool jackets are a must-have for the season. It's the best option to stay warm while looking elegant and stylish. The best part about wool jackets is the fact that they are comfortable, soft, and warm. They exude style, and the material isn't harsh on the body too.
Moreover, wool jackets are available in varying thicknesses of material, making it easier to own a simple collection that goes with varying temperatures of the season. An example of such a jacket is the black/burnt orange wool jacket from Anything chenille. Their collection of all wool jackets encompasses a wide variety. One of which is the stylish combination of black and burnt orange. The jacket is made with the highest quality melton wool. The material provides extra warmth for cold days and a touch of mens jackets fashion too. You can wear it over a black shirt and dark-colored pants to create a casual yet appealing outfit.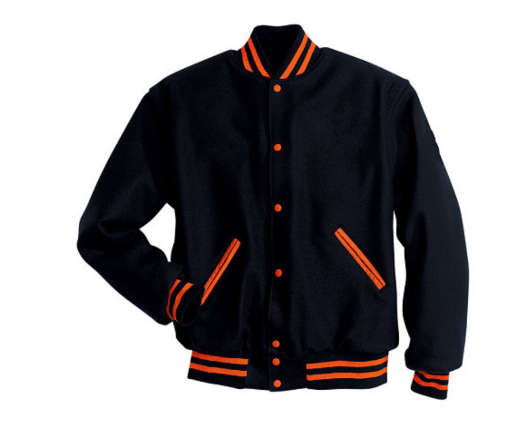 Source: Anything Chenille
2. Satin For The Win
Throwing a plain jacket over a fancy shirt just doesn't fit in for formal dinners and evenings. To create a more fashionable outlook, you must pair a fancy jacket with a formal dress. But where would one get a fancy jacket from? Well, look no more. Anything Chenille has a satin collection that speaks elegance and class.
Fabricated with 100% nylon satin on the outer shell and brushed polyester lining on the inside, the black satin jacket is an amazing choice. The jacket is made with water-resistant satin to protect the jacket (and you) from rain and splashes of dirty water.
It's styled with a snap front, pockets, and rib-knit design on the cuffs and bottom band. With this black satin, you can get every look you have ever wished for.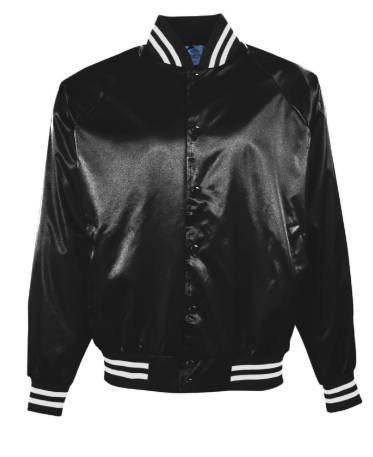 Source: Anything Chenille
3. Make Wool Blend your new companion
Adding wool to your everyday jacket collection is a great choice. But adding wool-blended jackets is a superior move. Jackets made up of wool and poly max or wool combined with leather sleeves will definitely up your fashion game. Moreover, it's the right option for weather that's not too chilly.
The dark navy/cream jacket from Anything Chenille is one of the best quality jackets out there. Made with an 80% virgin wool body and poly tex sleeves, it's stylish, soft, and comfortable. To provide some extra warmth during chilly days, this every day jacket is lined with quilt. Compared to similar jackets from other brands, it's quite affordable too. Pair this jacket with denim pants and a beige or white shirt, and you'll be dressed to impress.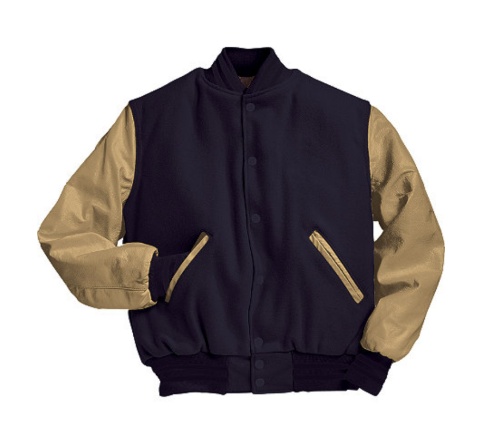 Source: Anything Chenille
4. Go for the Royal Jacket for a royal feeling
On days when you feel a bit old and want to dress up in an elegant way, you must choose sober colors and energetic designs. In recent years, such jackets have become essential for people who love to follow their own style.
Anything Chenille has a vast collection of such jackets for both genders. One example of a perfectly tailored and designed jacket is the royal and grey jacket from their inventory. It is made with a combination of ringspun cotton fabric with heavyweight polyester fabric.
The jacket is designed to perfection too. The collar, sleeve cuffs, and bottom band are knitted with stripes. The pockets consist of hidden earphone cords, while the collar has a hidden earphone loop. Overall, the jacket gives off casual vibes with a hint of style and elegance.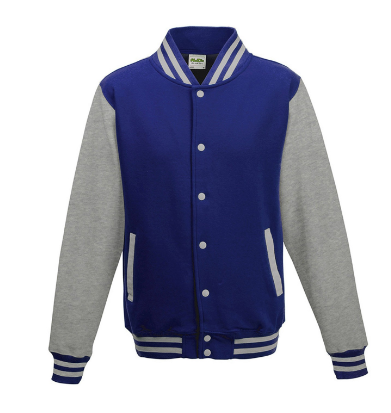 Source: Anything Chenille
5. Customized jacket to own your look
For fashion-enthusiast and picky men, the best option for jackets is to customize one that's tailored to your liking. Custom-made jackets are in right now, and for all the right reasons.
A customized jacket can help you express yourself. You have the option to choose your own color, print, design, and style. The independence of creating a look that's made just for you is a confidence booster. On top of that, custom jackets can be a great gift to your loved ones too!
Anything Chenille is a perfect choice if you want to get a custom jacket made. With the wide variety of colorful jackets mens, they promise to make your vision a reality through top-class designing, stitching, and tailoring. Their aim is to make sure that the custom everyday jacket represents your unique individuality and style. So, wait no more and create your dream jacket with their help.
Final Thoughts
Jackets were once only considered the apparel of choice for the winter season to protect from the chilly winds. However, in today's everchanging world of fashion, jackets are worn more as a fashion statement than for the cold. While some jackets are more for fashion and others are more for protection, it's now a renowned truth that most people would prefer the fashionable item over the protective one. And that's why layering with jackets is a method that won't ever go out of style.
For people who are looking for an every day jacket that exudes style, confidence, and warmth, Anything Chenille might be the place where your search ends. Their extensive collection of jackets is filled with options that are quite an improvement from the classic jacket designs. Oh, and they offer customization too. You can get name patches, letters, and even a completely custom-made jacket from their store. So wait no more, enjoy this winter with style and confidence.